The Cruising World reviewed by you
Search a cruiseship or a cruiseline
Latest reviews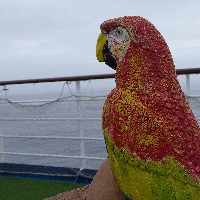 Mike
Long cruise with Msc Divina from Brazil to Miami Voted 73.83/100 on 23/08/2019
A real experience onboard Msc Divina, with beautiful calls and many days at sea to enjoy the good weather and relax. Nice ship, I'd like to sail her again.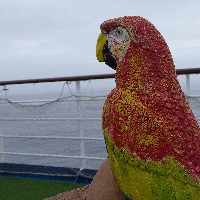 Mike
Classic Panama Voted 100.00/100 on 23/08/2019
Our longest cruise from Los Angeles to Panama and back. Island Princess is a small cruise ship but we experienced great service and excellent food. Thanks to Princess Cruises.
Most reviewed cruiseships
Ships with the most reviews among Cruising Journal readers
Most liked cruiseships
Ships with the current highest scores on Cruising Journal
Get on board! Sign up and share your travel experience
Cruising Journal, the portal of Cruiseships reviews!
Cruising Journal allows you to discover the ships in advance, through the reviews of cruise passengers! Read the Reports, the Travel Journals, look at the Photo Galleries and the Videos of all the Cruise Companies. Are you looking for the ideal ship for your next cruise? Or have you just returned from your trip? Do you also want to become a "Cruise Expert"?! Register and review your ships!