The Cruising World reviewed by you
Search a cruiseship or a cruiseline
Latest reviews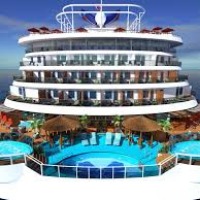 Brian
Nice old Lady...
Voted 67.22/100 on 16/11/2019
Even if the cruise ship is not so large and modern like many others, we enjoyed the cruise and service. Hope to be back on a Carnival ship soon.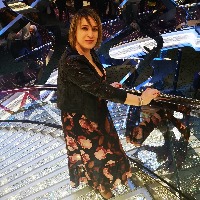 marisavirtu
Bellissima ma...
Voted 70.12/100 on 14/11/2019
Una nave che nonostante il mare grosso ha tenuto benissimo. Nuova, innovativa, con una bellissima promenade dove il colore regna sovrano. Piscina centrale bellissima e grandissima. Piscina di poppa che offre una vista meravigliosa. Ho trovato a bordo una ristorazione superiore alle aspettative, abbiamo mangiato benissimo e il servizio e' stato celere e veloce. Per il resto rimangono le mie perplessità su questa classe di navi, troppo grandi, troppo affollate e con troppi pochi spazi
Most reviewed cruiseships
Ships with the most reviews among Cruising Journal readers
Most liked cruiseships
Ships with the current highest scores on Cruising Journal
Get on board! Sign up and share your travel experience
Cruising Journal, the portal of Cruiseships reviews!
Cruising Journal allows you to discover the ships in advance, through the reviews of cruise passengers! Read the Reports, the Travel Journals, look at the Photo Galleries and the Videos of all the Cruise Companies. Are you looking for the ideal ship for your next cruise? Or have you just returned from your trip? Do you also want to become a "Cruise Expert"?! Register and review your ships!