The Cruising World reviewed by you
Search a cruiseship or a cruiseline
Latest reviews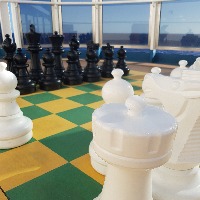 Brancius
Costa Diadema a Dubai
Voted 71.34/100 on 23/01/2020
Costa Diadema è una nave molto bella, divertente, con locali simpatici e accoglienti. Cabina con balcone ampia, lumionosa e sempre pulita (anche se una sola volta al giorno e questo ci dispiace). Ristorazione media, con piatti a volte poveri e camerieri oberrati di lavoro. Ma nel complesso sempre personale cortese e disponibile. Itinerario molto bello, esperienza positiva.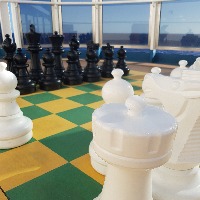 Brancius
Caraibi "Fun"
Voted 75.46/100 on 23/01/2020
Prima crociera Carnival, attratto dalla pubblicità ce si fa sul loro "fun". Siamo stati bene, nave di stile semplice ma sempre animata e divertente e con ottimo rapporto qualità prezzo. Buono il ristorante ma un pò meno il buffet. Pulizia ottima e tanta cortesia ovunque. Navi da provare.
Most reviewed cruiseships
Ships with the most reviews among Cruising Journal readers
Most liked cruiseships
Ships with the current highest scores on Cruising Journal
Get on board! Sign up and share your travel experience
Cruising Journal, the portal of Cruiseships reviews!
Cruising Journal allows you to discover the ships in advance, through the reviews of cruise passengers! Read the Reports, the Travel Journals, look at the Photo Galleries and the Videos of all the Cruise Companies. Are you looking for the ideal ship for your next cruise? Or have you just returned from your trip? Do you also want to become a "Cruise Expert"?! Register and review your ships!