The Cruising World reviewed by you
Search a cruiseship or a cruiseline
Latest reviews
Ritorno su Costa Victoria Voted 82.20/100 on 16/09/2019
Bella crociera settembrina da Bari verso le isole greche. Su Costa Victoria dopo tantissimi anni. Nave sempre molto piacevole, vecchio stile, che a me piace tanto. Si è mangiato bene e il servizio è stato sempre gentile e disponibile. Esperienza migliore rispetto a qualche altra crociera Costa recente.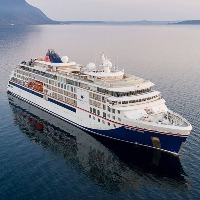 Edgar
Nice cruise in the Celebrity Silhouette Suite Voted 75.67/100 on 14/09/2019
Хороший круиз на этом корабле в январе. Отличный персонал и очень хорошая цена. Я поеду в Круизы Знаменитости снова.
Most reviewed cruiseships
Ships with the most reviews among Cruising Journal readers
Most liked cruiseships
Ships with the current highest scores on Cruising Journal
Get on board! Sign up and share your travel experience
Cruising Journal, the portal of Cruiseships reviews!
Cruising Journal allows you to discover the ships in advance, through the reviews of cruise passengers! Read the Reports, the Travel Journals, look at the Photo Galleries and the Videos of all the Cruise Companies. Are you looking for the ideal ship for your next cruise? Or have you just returned from your trip? Do you also want to become a "Cruise Expert"?! Register and review your ships!