The Cruising World reviewed by you
Search a cruiseship or a cruiseline
Latest reviews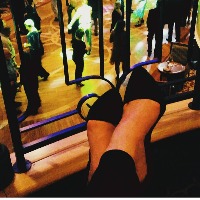 PrincessOnBoard
Deludente
Voted 52.77/100 on 06/12/2019
Esperienza deludente, forse perché le aspettative erano alte, essendo una delle navi di lusso migliori al mondo...imbarco anonimo il solito champagne all'arrivo ma intanto le valige te le porti tu,cabina anonima dove non si è presentato nemmeno il cabinista (si presentano anche su una nave come norvigian ancore che ospita 4.000 psg) ,andiamo al buffet in terrazza , me lo aspettavo piccolo ma con cibi esclusi..piccolo lo era ma di cibi curati e di qualità nemmeno l'ombra!servizio bar fra i lettini assente per una nave che non ha all-inclusive e che per chiedere da bere ti dovevi abbracciare per farti vedere dal cameriere in una zona di 2mt×3 ,per non parlare che ti fa pagare un bicchiere di acqua che accompagna il caffè ..mah!!!cucina dei ristoranti molto buona e di qualità...ma se ti venisse in mente di ordinare 2 piatti principali uno di questi te lo portano pure small...non si sa mai dovessi mangiare troppo!ho provato altre realtà di lusso e l'attenzione al cliente è nettamente supe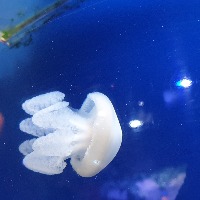 Zacharry
amazing holidays!
Voted 67.80/100 on 03/12/2019
This holiday counts one of the most amazing experience in my life. I miss the movement standing on the deck and healing fresh air that was so soothing. Thanks for offering such amazing trip in pretty amount
Most reviewed cruiseships
Ships with the most reviews among Cruising Journal readers
Most liked cruiseships
Ships with the current highest scores on Cruising Journal
Get on board! Sign up and share your travel experience
Cruising Journal, the portal of Cruiseships reviews!
Cruising Journal allows you to discover the ships in advance, through the reviews of cruise passengers! Read the Reports, the Travel Journals, look at the Photo Galleries and the Videos of all the Cruise Companies. Are you looking for the ideal ship for your next cruise? Or have you just returned from your trip? Do you also want to become a "Cruise Expert"?! Register and review your ships!