El mundo de los cruceros revisado por ti
Busca un barco o una línea de cruceros
Ultimos Comentarios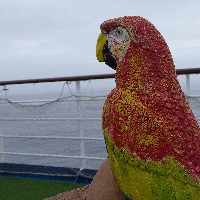 Mike
Long cruise with Msc Divina from Brazil to Miami Valorado 73,83/100 el 23/08/2019
A real experience onboard Msc Divina, with beautiful calls and many days at sea to enjoy the good weather and relax. Nice ship, I'd like to sail her again.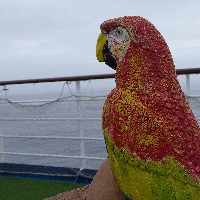 Mike
Classic Panama Valorado 100,00/100 el 23/08/2019
Our longest cruise from Los Angeles to Panama and back. Island Princess is a small cruise ship but we experienced great service and excellent food. Thanks to Princess Cruises.
Barcos mas revisados
Barcos con la mayor cantidad de reseñas entre los lectores de Cruising Journal.
Barcos con las actuales puntuaciones más altas
Barcos con las puntuaciones más altas actuales en Cruising Journal.
¡Sube a bordo! Regístrate y comparte tus experiencias de crucero
Cruising Journal, el portal de las opiniones de los cruceros
Cruising Journal te permite descubrir los barcos en anticipo, ¡a través de las opiniones de los pasajeros del crucero! Lean los Informes, los Diarios de Viaje, miren las Galerías de Fotos y los Videos de todas las Compañías de Cruceros. ¿Están buscando el barco ideal para su próximo crucero? o ¿acaban de regresar de su viaje? ¿Desean convertirse en "Cruise Expert" también ustedes? ¡Regístrense y opinen sobre sus barcos!