Mahabaahu
1 reviews | 274° place out of 585
86.82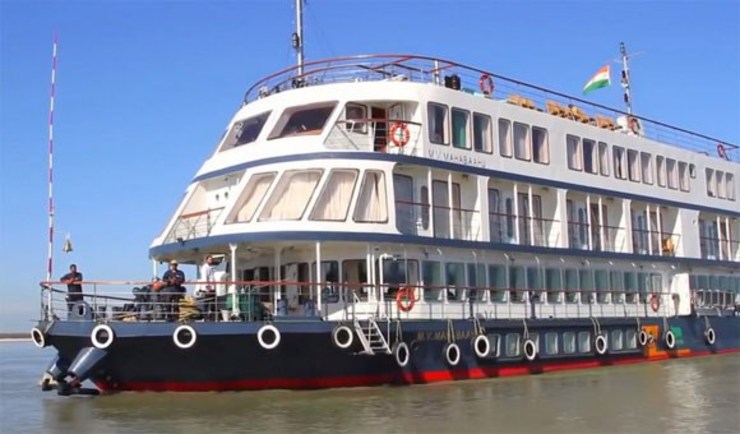 Details
Shipyard

Kolkata (India)

Year

2011

Length

55.00 m

Beam

10.00 m

Tons

675 gt

Decks

5

Cabins

23
Passengers

46

Crew

30

Crew/Pax ratio

1 : 1.53

Currency

INR

Language

English

Flag

India
Description
The Mahabaahu is an Indian river cruise ship that sails along the banks of the Brahmaputra River, more than 2,000 miles long, which rises in southwestern Tibet and flows east along the northern slopes of the Himalayas into Chinese territory. The vessel has 23 cabins: two suites, two luxury cabins, seven deluxe cabins with balconies, and 12 superior cabins without balconies. Each unit is air-conditioned and equipped with spacious bathrooms. The staterooms are equipped with flat-screen televisions and satellite connections, minibars, telephones and safes. The staterooms have large panoramic windows that take advantage of the natural light during the day and also provide breathtaking views of the sunset and sunrise over the river, not to mention the moonrise, which is an even richer experience seen from a river cruise ship.
The MV Mahabaahu offers ample common areas on the open-air sun deck with shade canopy, the second deck with pool is equipped with loungers to relax and enjoy drinks while admiring the sandbars, villages and their people, fishermen and the countryside rich in flora and fauna.
Meri Biagetti
Embarkation and disembarkation
Gorgeous river cruise!
Great experience on this small river boat, discovering a completely new region for us. Perfect service, cleanliness and really good dining! We had unforgettable excursions and our children had a great time too, with comfortable spaces and everything they needed.
---
---
Embarkation and disembarkation
Buffet restaurants quality

Speciality restaurants quality
Would you cruise this ship again?

Do you recommend this ship?
---