Aegean Paradise
1 reviews | 346° place out of 654
67.23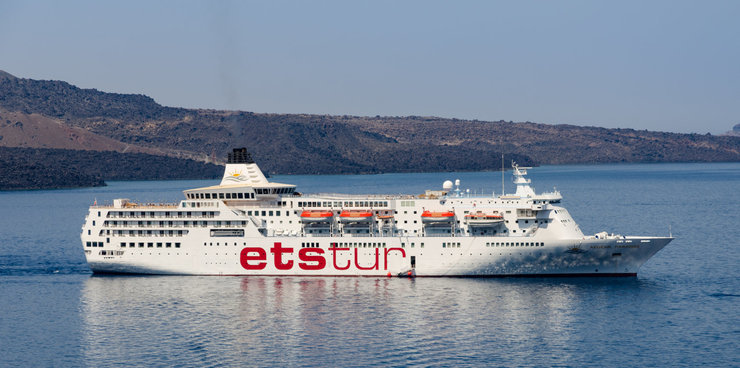 Details
Shipyard

Ishikawajima-Harima Heavy Industries

Year

1990

Length

174.00 m

Beam

24.00 m

Tons

23,287 gt

Decks

8

Cabins

324
Passengers

648

Crew

250

Crew/Pax ratio

1 : 2.59

Currency

Language

English

Flag

Bahamas
Description
Aegean Paradise is a cruise ship with a long history that now belongs to the New Century Tours fleet, performing itineraries from Singapore and Malaysia. Christened as the Orient Venus in 1990 for the Japan Cruise Line, it has over time been named the Cruise One, the Delphin Voyager, the Hainan Empress and the Happy Dolphin.
Dedicated primarily to a local audience of all ages, the ship offers comfort and a full range of services, with casinos, shows and various dining options. The cruise ship is designed to accommodate families and offers entertainment even for children.
Gabriele Bassi
Embarkation and disembarkation
Ex Delphin Voyager
Ich bin auf diesem Schiff gesegelt, als es den Delphin Kreuzfahrten gehörte. Eine wunderschöne Kreuzfahrt durch Großbritannien, auf diesem sehr einfachen Schiff, an das ich mich aber gut erinnere.
---
Northern Europe, Svalbards, Greenland
---
Ports of call: Bremerhaven, Portsmouth, Torbay, Waterford, Dublin, Ayr, Oban, Stornoway, Invergordon, Leith, Port of Tyne
---
Embarkation and disembarkation
Buffet restaurants quality

Speciality restaurants quality
Would you cruise this ship again?

Do you recommend this ship?
---