Gemini
1 reviews | 73° place out of 659
41.80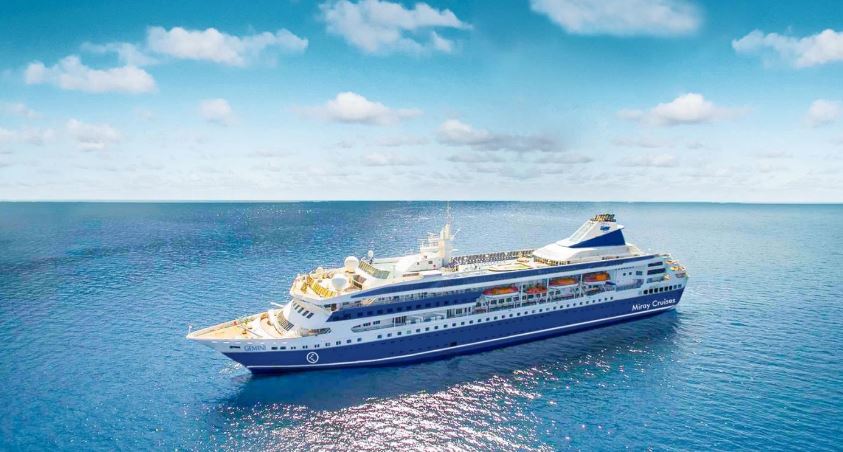 Details
Shipyard

Union Naval de Levante SA (Valencia, Spain)

Year

Length

164.00 m

Beam

23.00 m

Tons

19,000 gt

Decks

8

Cabins

400
Passengers

1074

Crew

340

Crew/Pax ratio

1 : 3.16

Currency

Language

English

Flag

Bahamas
Description
Gemini was built in Spain in 1992 as a crown jewel for Crown Cruise Line, an American subsidiary of the Swedish-Finnish group EffJohn. It began with a career in the Caribbean before heading to the Far Eastern waters in 1995 as the Gemini Superstar, sailing for Star Cruises. These cruises lasted for 14 years when the ship started working in Southern Europe from 2009 onwards under various names.
Finally, the ship received the current name, the Gemini, and is now owned by the Danish Clipper group. More recently she was used as a lodging ship before being chartered by Celestyal Cruises Celestyal Nefeli. In 2018, the operator changed to Etstur. On offer are short-term cruises with a predominantly Turkish audience.
Gabriele Bassi
Embarkation and disembarkation
No es para viajeros de habla hispana
I didn't like
Muchas. TV en turco. Alimentación siempre igual. Merienda con te turco sin café.
No lo recomiendo para Españoles o sudamericanos los turcos te hacen sentir incómodo muy machistas y engreídos desde el capitán hasta el último mesero
---
---
Ports of call: Myconos un par de horas de noche te cobran el micro para llevarte a la ciudad. Santorini. Rodas. Cesme y Pireis
---
Embarkation and disembarkation
Buffet restaurants quality

Speciality restaurants quality
Would you cruise this ship again?

Do you recommend this ship?
---