Adora
1 reviews | 113° place out of 665
91.08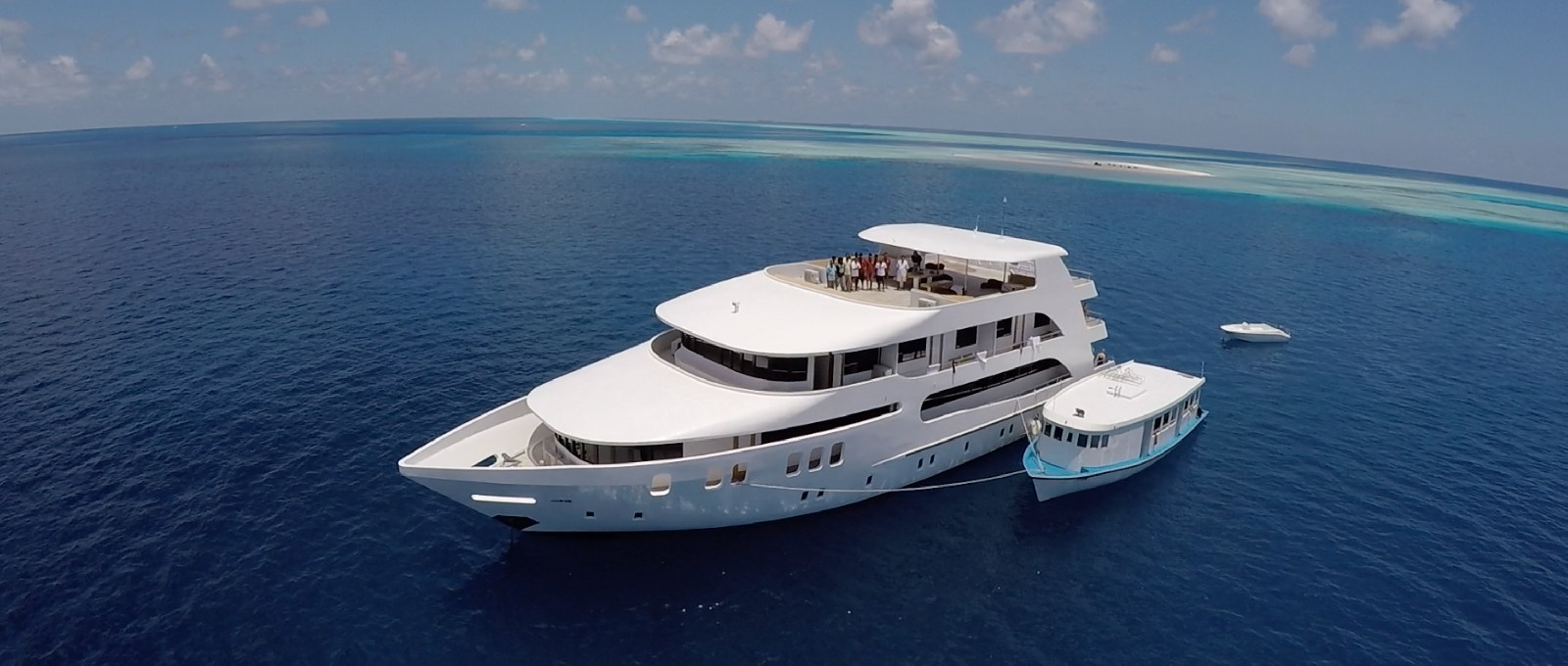 Details
Shipyard

Year

2014

Length

37.00 m

Beam

10.00 m

Tons

0 gt

Decks

Cabins

11
Passengers

24

Crew

Crew/Pax ratio

Currency

Language

Italian

Flag
Description
Adora is a new, elegantly designed three-deck luxury yacht measuring 37 m long and 10 m wide. In the spacious and elegant salon, rooms and all interiors, the floors are made of coconut wood or fine teak to provide relaxation and comfort for every guest. Guests can enjoy magnificent ocean views from the suites on the third deck while the other cabins have portholes.
On the main deck is the restaurant with an indoor and outdoor dining room where breakfast, lunch, and dinner buffets are served. There is also a bar on the main deck and one on the sun deck.It is possible to rent diving equipment on board and obtain PADI licenses.
Embarkation and disembarkation
Un'esperienza incredibile
Un'esperienza unica alle Maldive a bordo di Adora, dove la parola wow è ricorrente. Il servizio è impeccabile, l'attenzione che ci è stata riservata dall'equipaggio era qualcosa che non avevo mai provato. Lo yacht è molto elegante e offre ampie aree relax. La suite era davvero bella e spaziosa con viste incredibili. Il ristorante con sevizio buffet per tutti i pasti era più che ottimo, con un buon servizio e cibo di ottima qualità. Riguardo alle attività di immersione, snorkeling e visite in isole immerse nella natura posso dire che sono un'esperienza da vivere almeno una volta nella vita. Consiglio questa esperienza a chi vuole totalmente immergersi nella natura, rilassarsi e godere di un servizio più che personalizzato.
---
---
Embarkation and disembarkation
Buffet restaurants quality

Speciality restaurants quality
Would you cruise this ship again?

Do you recommend this ship?
---